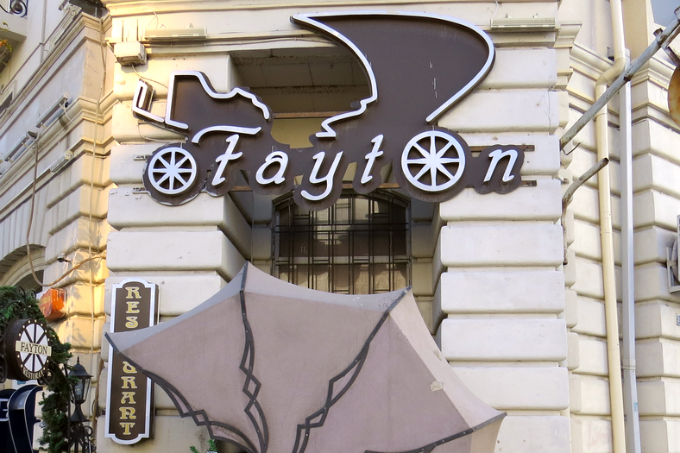 Fayton restaurant is a colorful and authentic Azerbaijan cuisine restaurant, which is located in the centre district near Opera House. The interior of this restaurant is totally in ethno-style: ancient stones, ancient accessories, carpets and different traditional elements of antique stuff. The ambience is very cozy and loyal. Restaurant can fit over 200 guests, as well as it has a couple of VIP-rooms for private communications and business meetings.
However, unfortunately I wouldn't say that the service in this place is outstanding. I would say 4 from 10. When we entered the place, we had been waiting for the waiter to come over 8 minutes, which is absolutely unacceptable for this type of restaurant. Then the waiter came and took our order. On our questions like:  "What will you suggest for the first and a second meal?", he offered us "classic kebab" and "mushroom soup"… Well, to be honest with you I expected to be given a little bit more information, and for sure "Classic Kebab" was not the dish I wanted to order in this place as well as "mushroom soup". The place has a big range of meals, so you can find any type of dish you want. The point of cooking is that dishes are prepared exclusively by the original old recipes. We ordered "Sabzi pilaf","dushbera" and Azerbaijan classic "dolma in a grape leaves". Well, "Sabzi pilaf" took definitely the first place! It was perfectly made and that was so delicious that I grabbed another pack to home. "Dushbere" was ok. This kind of meal is very hard to spoil. "Dolma" was good. So overall what we can say? The prices start from 3-4 AZN for the Soups and then goes from 8-20 AZN for a second course, which is not that bad. But for this price, I remind you, dear reader, you receive a gorgeous meal. Meal, which you expected to be given, that is very important for my opinion. Every weekend the band plays live music and show programs. As an additional service restaurant provides take away orders.
Recommended dishes : "Dolma in a grape leaves", "Burma kebab", "Sabzi pilaf" , "Djiz-biz on sadj"
Pros:
Good Location
Great Food
Music Band plays for free
Cozy ambience
Affordable prices
Cons:
Basement – No windows
Bad service
Terrible web-site

Fayton.az  

(+99412) 498 81 01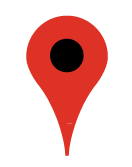 17, R.Beybutov str.
Reviewed by: Tim Fazilov