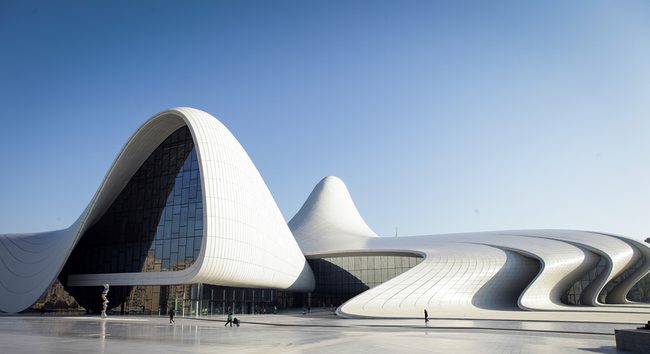 Heydar Aliyev Center is considered as is one of the main attractions for tourists and has also become a symbol of modern Azerbaijan and modern Baku.
Zaha Hadid, the author of the building's design, is a worldwide recognized architect and the winner of the prestigious Pritzker Architecture Prize and Design of the Year award for her design of Heydar Aliyev Center. The overall shape of the building resembles a wave-like ascension from the ground towards the sky followed by gradual descent down to the earth.
If you want to spend more interesting and unforgettable time in Baku, you should visit Heydar Aliyev Center. You can get General Ticket for just 12 ₼. These tickets provide you access to Heydar Aliyev museum and "Azerbaijan Treasures" exhibition within the Center. You can also get tickets via center's official website. On the other hand, you can buy tickets for the exhibitions separately. Below is the list of exhibitions.
HEYDAR ALIYEV MUSEUM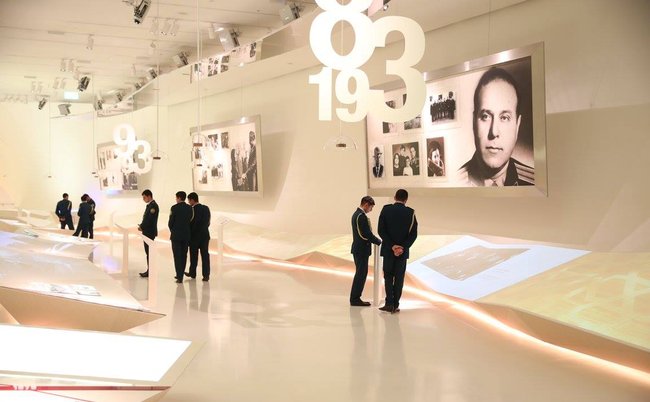 The Museum presents the information regarding the life and activities of Azerbaijan's national leader. This section of the center is engaged in studying, promoting and protecting Heydar Aliyev's heritage. The Museum describes the history of Azerbaijan and different stages of Heydar Aliyev's life and work.

Ticket price: 5 ₼ | Students 2 ₼
AZERBAIJAN TREASURES: THROUGH THE WAVE OF HISTORY (EXHIBITION HALL, 1ST FLOOR)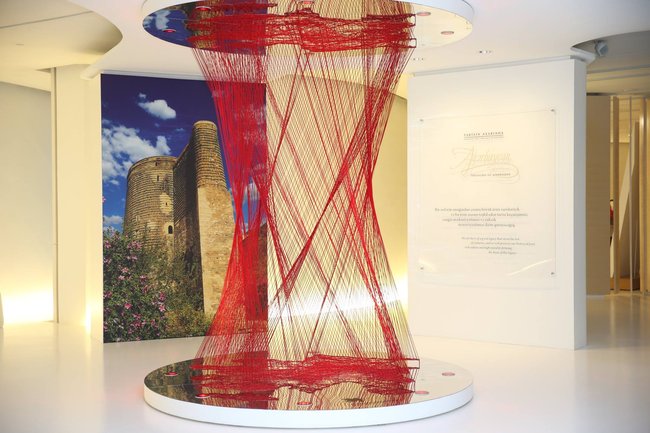 This exhibition hall demonstrates the cultural heritage and history of Azerbaijan.
One of the most important features of the exhibition is that it describes all the periods of the history of Azerbaijan and displays items related to different areas of Azerbaijani culture. For instance, you can see unique samples of ancient crafts, in particular the Azerbaijani carpet weaving school.

Ticket price: 5 ₼ | Students 2 ₼
CLASSIC CAR EXHIBITION (HEYDAR ALIYEV CENTER'S PARKING, 3RD FLOOR)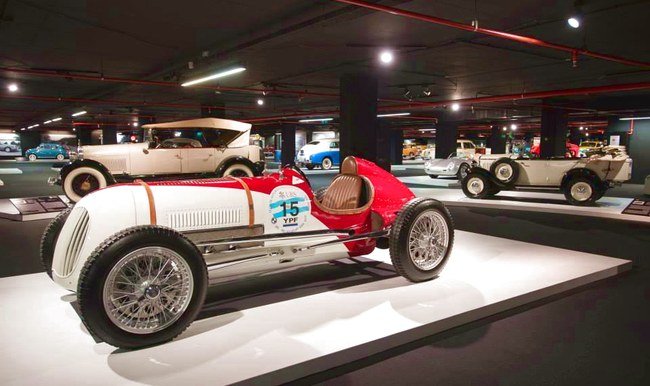 If you're a rare car enthusiast, this exhibition of the center could be your area of interest as it demonstrates rare car models produced in different countries from the end of the XIX century to the 60's.
The exhibition is open on Fridays, Saturdays and Sundays.

Ticket price: Standard 10 ₼ | Group 6 ₼
RICHARD DEACON "ON THE OTHER SIDE" (EXHIBITION HALL, THE GROUND FLOOR)

Thirty-nine art works by famous British sculptor Richard Deacon are demonstrated at the exhibition. The exhibition presents monumental and rather small art works made from wood, metal, ceramics as well as organic examples and elaborate constructions.
Richard Deacon's exhibition at the Heydar Aliyev Center will last until July 15, 2016.

Ticket price: 5 ₼ | Students 2 ₼
"DIFFERENT SEAS. ONE WORLD"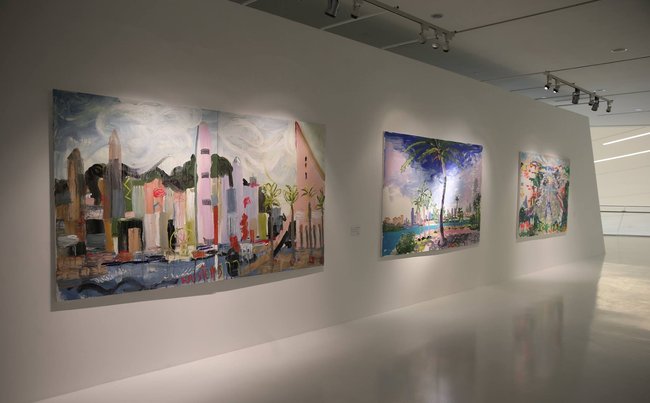 Different Seas. One World exhbition features paintings by famous Latvian artists Alexey Naumov, Christaps Zarins and Andris Vitolins. The exhibition will last until the end of February.

Ticket price: 5 ₼ | Students 2 ₼
HOW TO REACH TO THE CENTER
It will take 10-15 minutes to reach to the center from Nariman Narimanov metro station on foot. If you prefer a faster method, you can take a taxi from the Nariman Narimanov metro station for 5 ₼.

General Ticket Price: 12 ₼ 

+994 12 505 60 01 

HeydarAliyevCenter.az 

Email: info@heydaraliyevcenter.az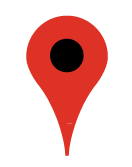 1 Heydar Aliyev avenue, Baku