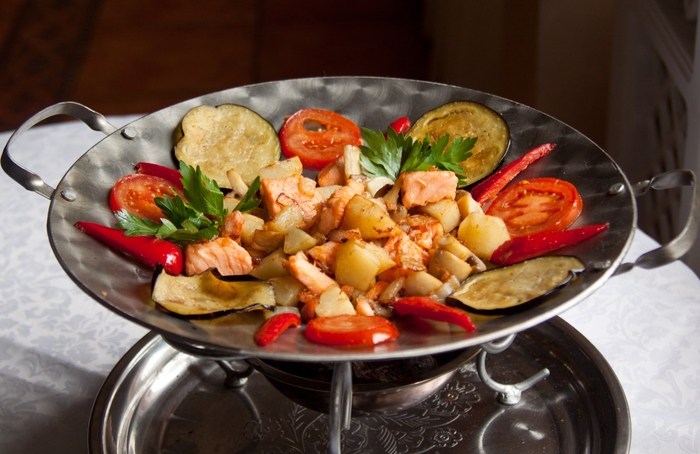 The location of this restaurant is not too far from center, I would say 15 minutes walk from "28 May" metro station. This place has none of an advertisement billboards in the area. They have account neither in Facebook nor Twitter. If you don't know that this place exists, you will never know about it, if only the "word of mouth" didn't whisper its location.
Restaurant building looks like a classic family restaurant. It has 5 floors. The main one is the second floor, the first floor is active in summer when the weather is hot and most of the people prefer to spend a time outside on a special terrace. All the other floors have different types of VIP rooms which are ready for accepting more than 150 Guests at the same time. The prices in this place are very democratic. Food is absolutely gorgeous and delicious. Perfectly done "kebabs", "kutabs", "sadj" and the other traditional dishes will simply make you feel very happy. There is a big benefit in this place. This place haven't got a big range of alcohol, so if you decided to buy something on your own, that is not a problem. Waiter will even bring you an ice bucket for it. Bad news about it that everybody smokes, so sometimes fantastic smell of kebab can be mixed with your neighbors cigarette. However I faced this problem in most of places I visit in Baku. So finally what we have? Well balanced prices and quality, nice interior, perfect food, average service and unfortunately bad knowledge of English language. Oh, well I forgot to mention a thing. There is no Wi-Fi in this place and it is not the bad news! Forget about social networks and enjoy your communication with friends!
We highly recommend you to try the signature dishes: "Sadj" and "Balig & Kartof".
You can also order any type of fish in this place and it will be perfectly done. I give you a promise!
Pros:
Perfect Food
Very Cosy
Good prices
Good location
You can bring your own drinks
Cons:
No Credit Card Terminal
Average Service
Bad knowledge of English
Smokers inside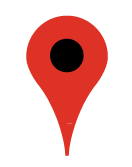 7 Hasan Salmani str., Baku, Azerbaijan

(+994 12) 490 1314
Reviewed by: Tim Fazilov