Top 10 Places to Go for a Date in Baku
It can be a daunting task to find the best venues in Baku that could be stress-free and convenient for spending the best time with a beloved partner. However, it's not impossible and there are several places that are the most interesting places for dating in Baku to enjoy love in the air. Here are the top 10.
Seaside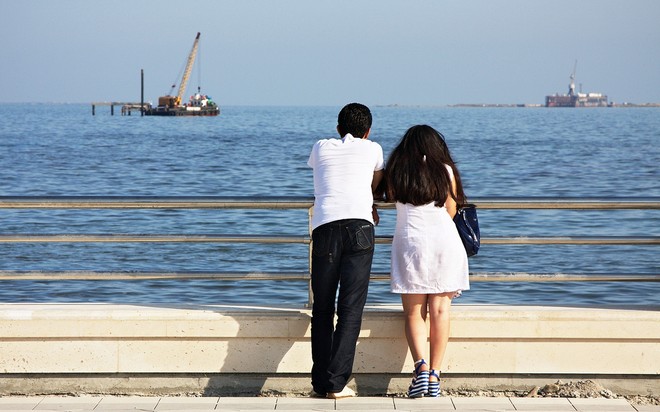 Considering the fact that Baku is located on the shore of the Caspian Sea, it would be unfair not to mention the seaside. Evening walk under the dim lights, fresh air and warm wind of Baku – all of these will create the atmosphere of love, happiness and romance. You can even leave the boundaries of Baku, and visit such places as Bilgah and Zagulba, which are popular beach resorts in summer season.  However, during cold seasons couples can spend their time at Baku Boulevard, which is located in the heart of the city. Continuing the romantic walk, you can take a ride on one of the gondolas of "Venice of Baku".

Fee for Mini-Venice: 20 minute ride – 5 AZN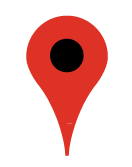 Mini-Venice
Philharmonic Garden (Governor's Garden)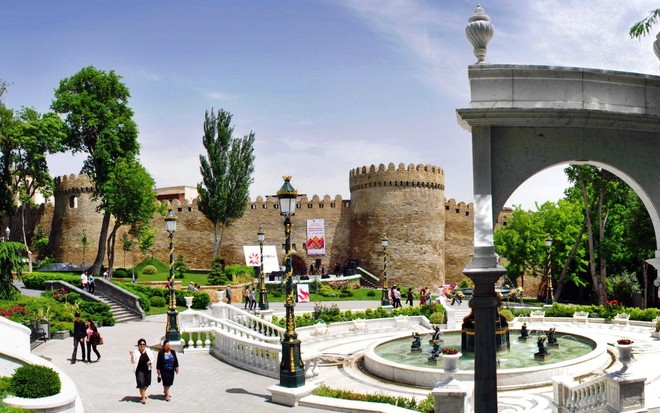 Perhaps, the most popular place for couples in Baku. Previously known as Governor's Garden, the Philharmonic Garden is an incredibly beautiful place, surrounded with ancient walls of the Old City.  There are a few comfortable benches and the music coming out of Philharmonic Hall nearby will just add to the atmosphere. To continue your romantic dating, just visit the local showplace, Maiden Tower, located not far from the garden and admire the city from a height. What could be better!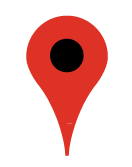 Philharmonic Park
Botanical Garden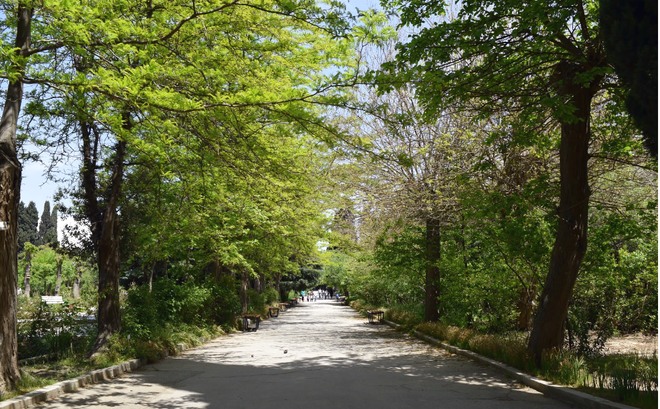 This place is perfect for nature lovers. Simply pack your fruits, wine, table games and a blanket in a backpack and have a picnic in the botanical garden. Escape the hustle and bustle of the city, get some fresh air, relax and enjoy the presence of each other.
Opening hours: Monday to Friday – 9.00- 17.00

Price: 0.4 AZN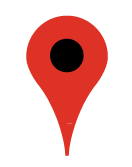 Mikail Mushviq str, 40 (Badamdar Highway)

Tel.: +994 12 502 4973; +994 12 433 2973
Baku Zoo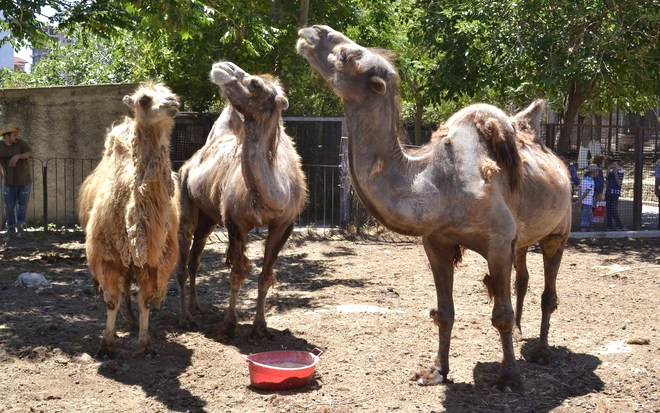 Continuing the topic of nature, we would like to note Baku Zoo. Here you can get entertained by watching cute animals and plunging into childhood memories. Stroll in the zoo, sit on a bench and just surround yourself with the nature and animal world. Do not forget to make a lot of funny and nice photos.
Baku Zoo Official

Adults: 1.5 AZN | Children: 1 AZN | Free entrance for max 2 year olds

Tel.: (012) 440 10 96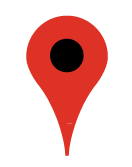 Bakikhanov Street 39
Roofs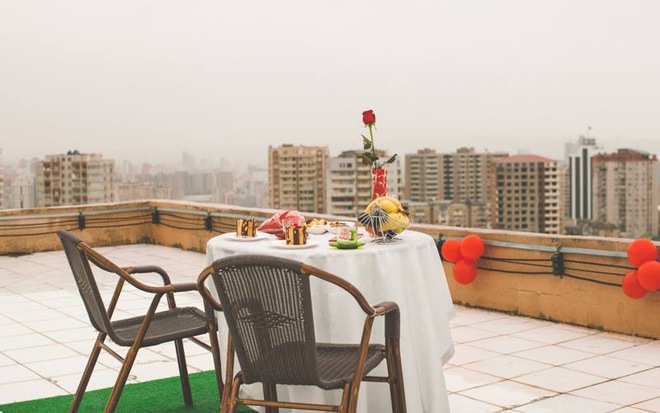 What about some extraordinary dating experience? Roofs – like having picnic in a garden – are a great choice for warm season dating. All you need is to collect fruits, wine, plaid, wait until it gets dark and climb onto one of the roofs of a  building. Enjoy views of the night city – just do not forget to be careful.
In general, if you want to make your meeting more exquisite, safe and organized and if you do not want any risks of being caught, just use the services of local firms. For a certain fee, you can arrange a variety of entertainment, brighten up your evening and make it unforgettable. Men, take a note, you can easily arrange the dream-date.
Dari Postupok – Baku 

Mobile: 070 788 77 66
Private Cinema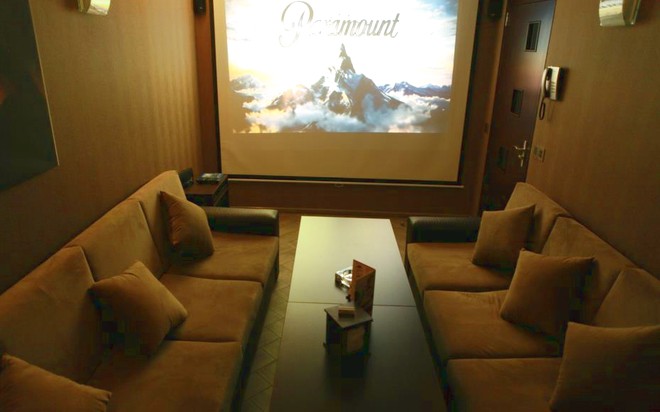 Moving to the next location for the dates, we would like to mention private cinemas. You can reserve the exact date, select a movie and enjoy comfortable sofa while watching your chosen a movie privately. It all depends only on your preferences and imagination.

Hollywood  Friends Cinema Lounge 

Tel.: (012) 498 1444 | Mobile: (050) 444 1414
Open Air Cinema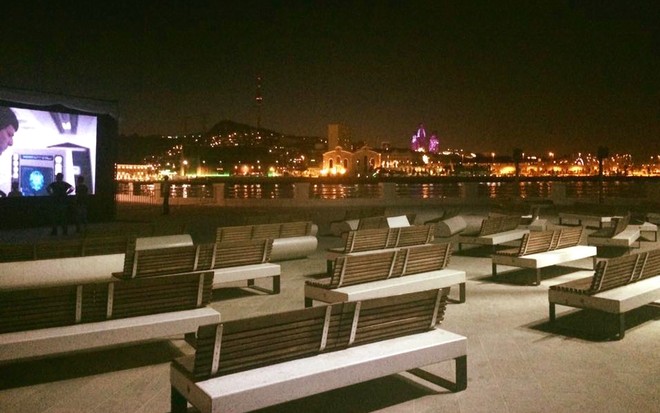 Coming back to the cinemas, it is necessary to note open-air cinema in Baku, which has been opened recently and has already conquered hearts of the people. Here, of course, you cannot select the movie by your own, but you can easily select time and movie, which suits you. Advantages of this cinema are that you do not have to sit in a closed room – you can get some fresh air and have a great time. Amazing date for summer evenings!
P.S. open air cinema is only open in summer.
Opening hours: 20:00 – 03:00
Baku Open Air Cinema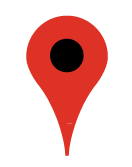 New Boulevard, Bayil District
Ice Rink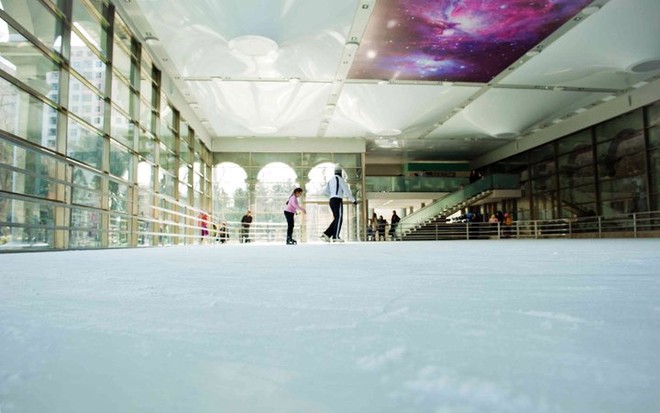 The next place that Baku can offer you is ice- rink. Add some fun time and joyful activity into your date even if it is a windy Azerbaijani winter. Romantic environment, wonderful music and lantern lights will brighten up your romantic evening.
ICE 

15 minutes: 5 AZN | 30 minutes: 8 AZN | 1 hour: 15 AZN | Unlimited: 20 AZN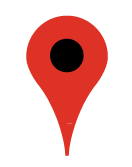 Samed Vurgun str, 77 

Tel.: (012) 498 1444 | Mobile: 055 291 0222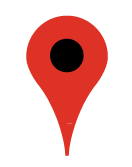 77 Samad Vurghun str.
Pubs and bars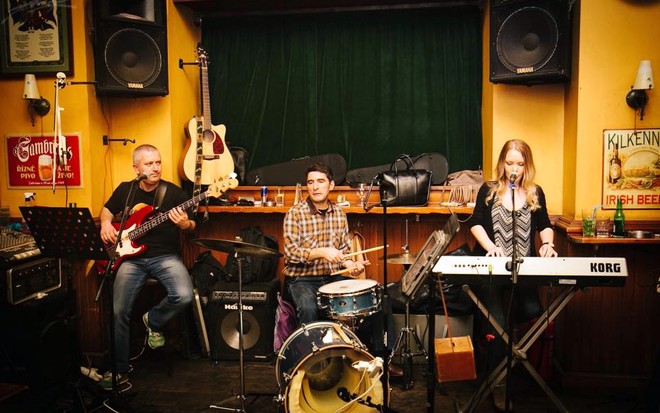 This one is for couples that like crowded places. Just visit one of the bars or pubs of Baku, where you can sit together and order your favorite drinks. If both of you are sociable, like noisy places, music and new appointments, this place is just perfect for both of you. Finnegans and Le Chateau are the great options for live music.
Le Chateau Music Bar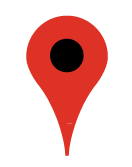 Le Chateau – 21, Islam Safarli str.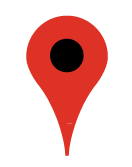 Finnegans – 8,
Abdulkarim Alizade str.
Karaoke club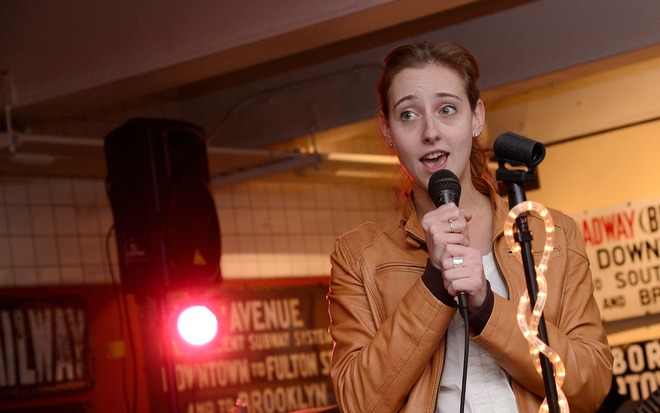 Turning back to merriment and big companies it is important to mention karaoke clubs. You can spend your time with more entertainment, noise and somehow creative activity. Also, that's a great place to invite your friends and make it even more joyful. Tired of singing or have a terrible voice? No problem! Just order your drinks or meals and simply enjoy each other's presence.
Z Club Cinema & Karaoke Bells Club Karaoke Lounge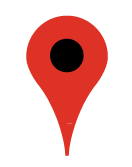 Z Club – 53, Istiglaliyyat str.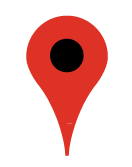 Bells Club – 24a, Khagani str.
Image credits: Janos Kajtar, Pierre, MrArifnajafov, MTA photos