Top 10 Budget Hotels and Hostels in Baku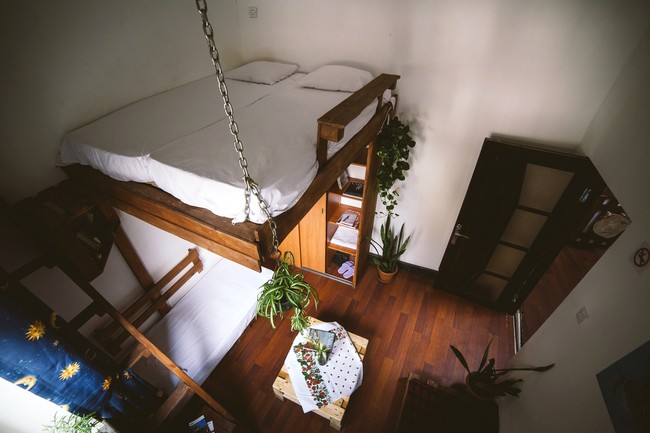 On one of the central streets of Baku, there is a picturesque and cozy hostel, called Zion, from where you can easily get to the main sights of the capital of Azerbaijan. In addition to the extraordinary beauty, spiral staircases and the beautiful roof, where you can admire the Baku sky, here you will find good-natured staff, delicious breakfasts, fragrant tea and soulful evening gatherings. The hostel provides a choice of a common room, as well as a separate room for 2-4 persons. You can also enjoy various activities hosted by a hostel, such as watching movies on the roof or playing board games. Moreover, a pleasant bonus may be a local musician playing on a national instrument,kamancha, right at the door of the hostel.
To experience the whole atmosphere of Zion, read interesting articles and find out more information, visit the official website of the hostel.

+994503181337; +994503259779

Hostel in Baku ZION
ZION Hostel

Zion Hostel Book Now
Amsterdam Hostel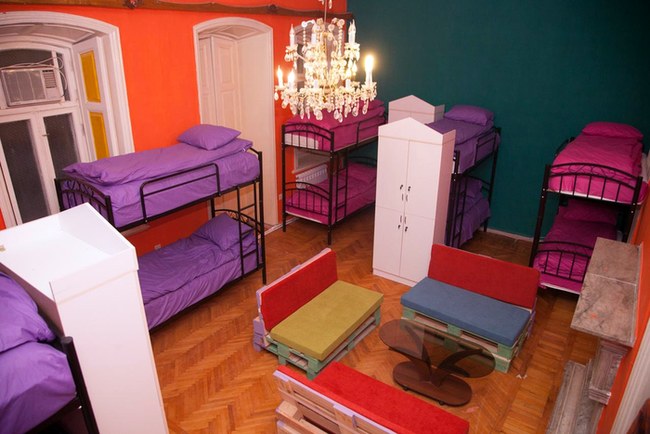 The hostel, which is located just 300 meters from the city center, offers its guests free Wi-Fi, a bar, air conditioning, TV, as well as household trivia for your comfortable stay. Friendly staff will gladly help you with advices. The price for a dormitory room is $7 and family rooms starting from $23.
Distance from Heydar Aliyev International Airport: 20.9 km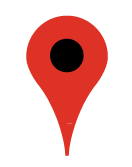 94 Alovsat Guliyev str

+994 50 656 56 11
Hostel Baku Oil Boom 1891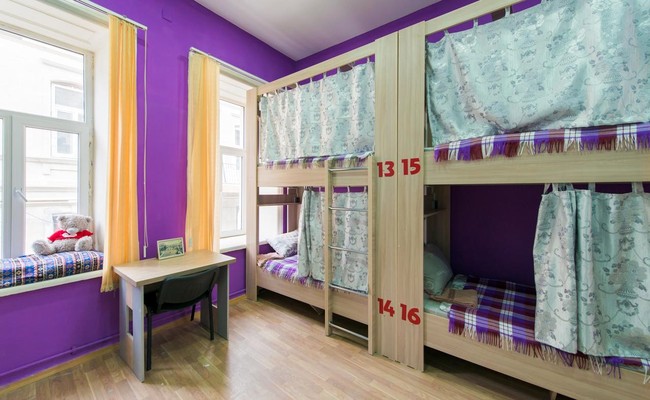 There is cozy and colorful hostel in a distance of half a kilometer from the center of the capital in which you can not only sleep, but also have a great time. The hostel offers you a free breakfast, tea, coffee, as well as various entertainments and useful advices. There are four types of rooms available: mixed room, double room, male room and female room. The prices in the hostel start from $ 7 per bed
Distance from Heydar Aliyev International Airport: 26.3 km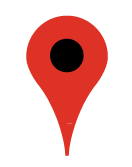 161, Bashir Seferoglu

+994 70 777 18 91

hostel1981@oilboom.az 

OilBoom.az Oil Boom 1891 Book Now
Baygan Hostel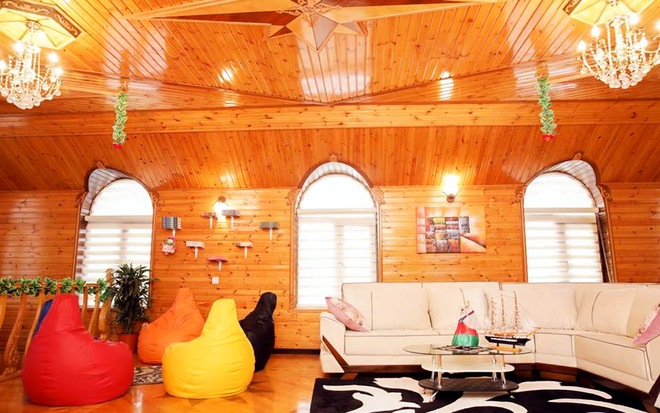 One more hostel which is located close to the center of Baku in which you do not have to spend a lot of money. Tazapir mosque is just 1.3 km away from hostel and Fountain Square which is one of the most beautiful squares is 1.5 km away. Closest metro station is Nizami station. Nice accommodation, comfortable living room and a kitchen with all the amenities will brighten up your leisure. The average price of bed in a dormitory room costs about 10 AZN with breakfast included. You can also book a private room, the fee for which, respectively, will be a little bit higher.
Distance from Heydar Aliyev International Airport: 21 km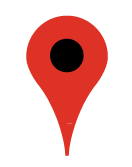 Elibaba Abdullayev, 26, AZ1000 

+994 55 540 09 75; +994 55 540 07 95   Baygan Hostel
Baku Hostel & Project Center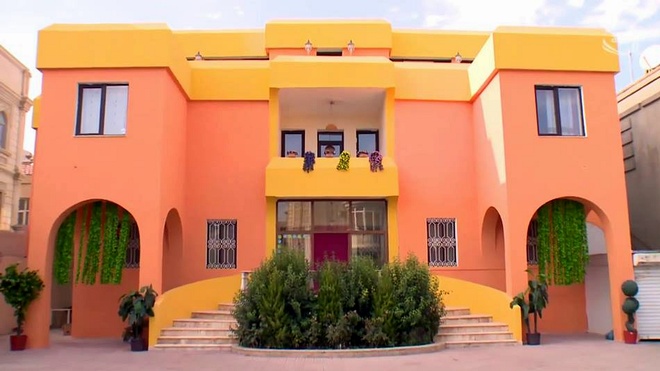 The small and simple hostel, where the price for one bed costs approximately 8-12 AZN. The hostel also offers the private rooms for 32-35 AZN. For this price, you can use free Wi-Fi, TV and parking. The nearest metro station to this hotel is the Ganjlik station and the places of interest that you can easily visit are the Officers Park (3.1 km), and the Azerbaijan Opera and Ballet Theater (4 km).
Distance from Heydar Aliyev International Airport: 18 km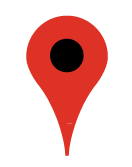 21 A Haji Murad str.

+994 51 320 0821 Baku Hostel and Project Center

bakuhostelprojectcenter@gmail.com Book Now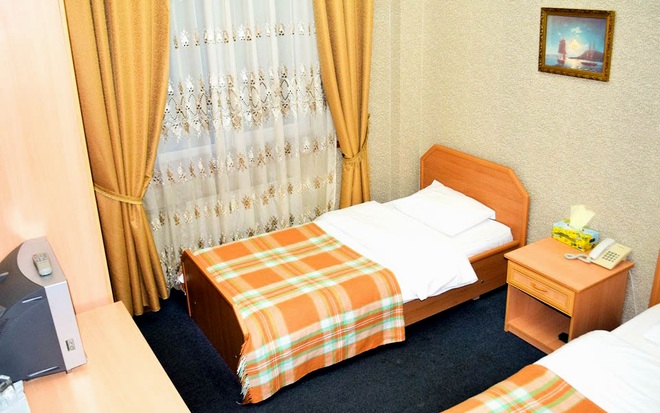 The hotel, which is located in the heart of the capital, near the national park. If you want to admire the beauty of Baku, you can book a room with a view to the Caspian Sea, which will cost you only 12 AZN. One of the central metro stations is "28 May" which is located in a 5-minute walk away from the hostel. The rooms are air conditioned, with free WI-FI and minibar.
Distance from Heydar Aliyev International Airport: 21 km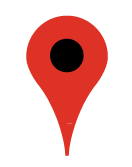 30A Azadlig Avenue

+994 12 493 4167; +994 77 531 2121 Guest House Inn & Hostel 

booking@guesthouse-inn.com Book Now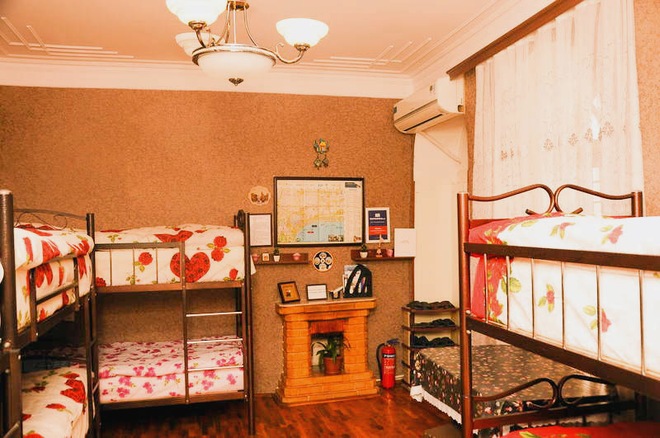 The hostel is located in the old town, which means – in the heart of the capital. By spending a few minutes you can visit the Maiden Tower, and by 5-minute walk – the Icheri Sheher metro station. Guests are provided with free Wi-Fi, luggage storage, shared kitchen and water, tea and coffee – free of charge
Distance from Heydar Aliyev International Airport: 26.5 km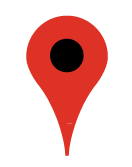 29 Asef Zeynalli str.

+994 50 377 8444 Caspian Hostel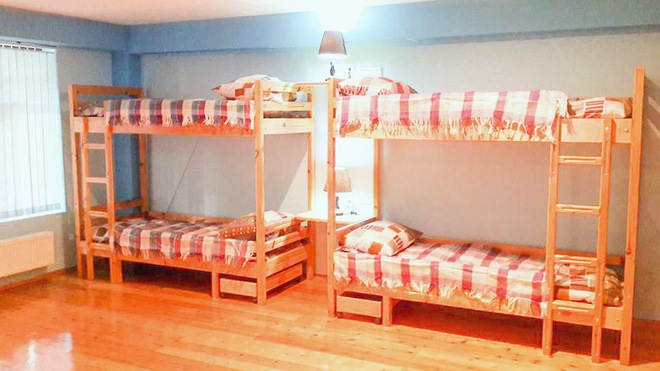 The hostel with a modern renovation and flat-screen TV, DVD player and CD player in the rooms. You can also take a bike and ride to the Flame Towers which are 250 meters away from the hostel, or Philharmony Park (850 m) and Azerbaijan Carpet Museum (950 m).
Distance from Heydar Aliyev International Airport: 23 km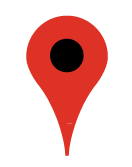 2a Izzat Nabiyev str. Highland Park Hostel Book Now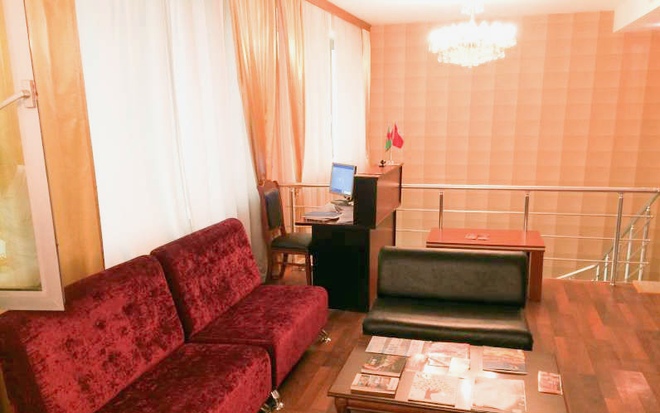 This hotel will provide you with air-conditioned rooms, a refrigerator, an electric kettle and a flat-screen TV for a reasonable price of 23 AZN. Also, for an additional fee you can use the fitness room and the dining room.
The nearest metro station is Ganjlik and the Old Town is located 9 km from the hotel.
Distance from Heydar Aliyev International Airport: 23 km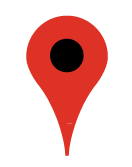 Ashiq Molla Juma str., Narimanov district

+994 50 482 62 13 Atfk Hotel 

office@bphotel.az Book Now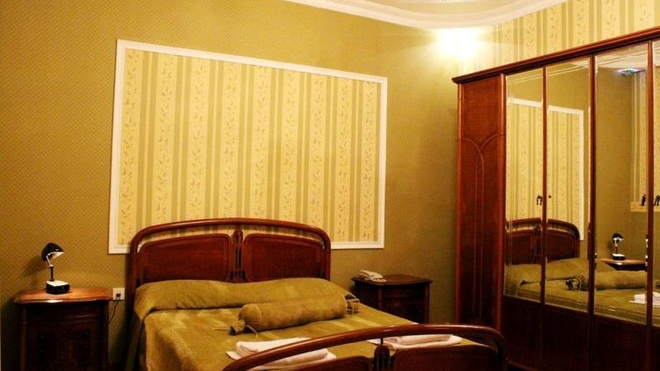 This hotel has nice, cozy and tidy rooms the price for which is 25-27 AZN. The price includes free WI-Fi and parking, and the hotel itself is only 2 km from the city center and 3.5 km from the Ismailiyya Palace.
Distance from Heydar Aliyev International Airport: 23 km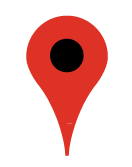 89 Dadasch Buniyadzade str., Yasamal district

+994 77 348 0060 Book Now