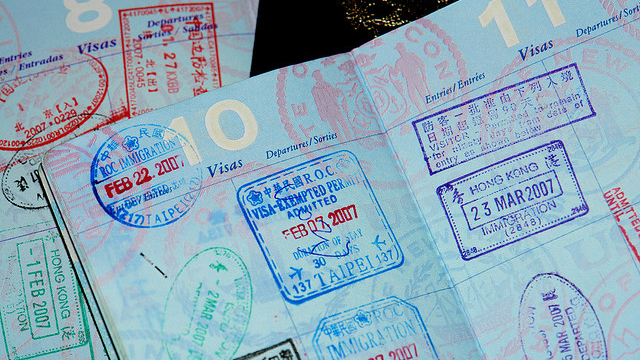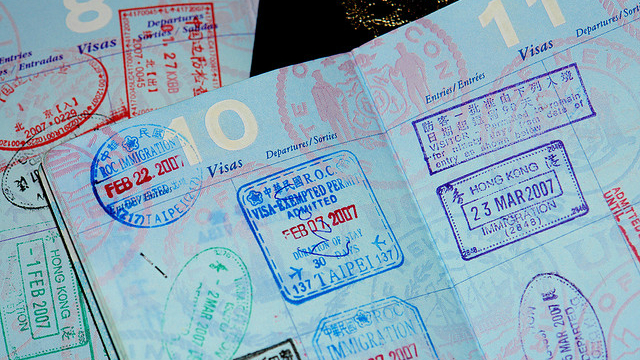 For many people the visa process for Azerbaijan is complicated. However you can make this process easier if you just know what to do. Today we're going to show you how to get it and what are the requirements either for Azerbaijan visa or e-Visa.
Easy Guide to Acquire Azerbaijan VISA
There are two ways of acquiring visa: 1) e-visa; 2) typical visa by applying to embassy.
1) e-Visa
E-visa is available to apply both by individuals or through the travel agencies. Official website: https://evisa.gov.az/en. After filling out online form and getting confirmation, you'll be able to get your e-visa directly to your email in 3-5 business days. According to the official website, e-visa application should be submitted at least 3 working days before planned travel date to the Republic of Azerbaijan. Total fee for e-visa application is 23 US Dollars (20 USD for application review and 3 USD for a service fee). Keep in mind that this is the cheapest and most convenient option and you don't need to talk with any travel agencies in order to get your visa.
If you still prefer to apply through a travel company, what you need to do is send the required documents to the travel agency. Mostly the application forms are available in the web pages of those travel agencies. Later on the travel agency will send these documents to the Ministry of Foreign Affairs and you'll be able to get the visa within 15 days (minimum in 10 days). In spite of that, it still can linger up to 6 weeks, so you should make sure that your department date is in a month at least. In general, e-Visa will cost you 40 EUR per person if visa applicant books the hotel through tourism company itself or 60 EUR if applicant provides signed and stamped confirmation letter from hotel directly . Moreover, if your trip is urgent, you can apply for a quick e-visa and get it in 2-3 days, but it will cost you around 210 EUR. As soon as they send you approved visa via email, you can print it and take with you until arriving to Azerbaijan. Your e-Visa will be accessible to the passport officer.
Necessary documents:
Passport scan

Passport must be valid for no less than 3 months after the anticipated return from Azerbaijan.
Containing at least 2 blank pages
Issued within the previous 10 years

1 photo

In color, 3.5 × 4.5 cm (approx. 1.2 × 1.6 inch)
Facing forward, the background shall be plain and light colored

Hotel reservation/confirmation letter (can be arranged through the tourism company)
Ticket to Azerbaijan (a copy)
Payment

Visa fee are payable in USD, AZN or EURO (depending on the company it may change) by bank transfer or credit card when the application is submitted
Please note that:
E-visa is for tourism visits only.
Visa is for a single entry and valid only for a term of a hotel booking.
Visa cannot be extended; entry and departure dates cannot be updated.
Maximum term of stay is 30 days.
All documents must be scanned (JPEG format, size not more than 1MB).
Submitting the above-mentioned documents DOES NOT guarantee the issue of visa.
Full list of travel companies authorized to issue e-visas
E-visa-application form
Important notice:  All foreign nationals and stateless persons have to be registered at the State Migration Service of the Republic of Azerbaijan (www.migration.gov.az) within 3 (three) days after the arrival to Azerbaijan. More info and application form (pdf). The host party (hotel, sanatorium, rest house, boarding house, camping, tourist base, hospital, any such public place, apartment or other living space, administration of that place or owner of the living space) will be liable to submit the application form and the copy of your passport.
Therefore, before coming to Azerbaijan you have to reserve a place to stay such as in hotel, apartment or hostel. The passport must be valid for at least 6 months after the expiry date of the Azerbaijani visa applied for.
2) Typical visa (90 days)
You have to prepare and bring the following documents to the Azerbaijan consulate (diplomatic representations) in the country you are coming from:
Application form
Two colored photos in white background
Foreigner's passport
Invitation letter from Azerbaijan in 2 copies (this could be the person who invites you, your relative or whoever)
Receipt of state fee
It may take up to one month to get response on the status of your visa. In case of his/her urgent medical treatment or death of his/her closest relatives living in Azerbaijan foreigners and stateless persons can obtain a visa by presenting documents approving these facts. In this case their application is examined no later than 48 hours.
Payment
For one time entrance visa (from 3 days up to 3 months) – 50 USD
For double entrance visa (from 3 days to 3 months) – 80 USD
For multiple entrance visa (for 1 year validity) – 350 USD
For touristic visa – 20 USD (only for persons presenting touristic/travel voucher)
For ordinary single-entry transit visa – 20 USD
For double entry transit visa – 40 USD
---
Citizens of following countries holding ordinary passport can obtain a visa exempting state-fees:
1) In accordance with the agreement between the Republic of Azerbaijan and the Republic of Turkey, citizens of Turkey holding ordinary passport can obtain a visa:
in the diplomatic representatives and consulates of the Republic of Azerbaijan – without paying state fees;
in the visa divisions of the Ministry of Foreign Affairs of the Republic of Azerbaijan operated in the international airports – costs 10 USD.
2) Citizens of Japan holding ordinary passport can obtain a visa without paying state fees.
3) Citizens of Pakistan Islam Republic holding ordinary passport can obtain a visa without paying state fees for the validity of 15 days.
Citizens of the following countries can enter Azerbaijan without applying for visa (90 days max):
• Belarus
• Georgia
• Kazakhstan
• Kyrgyzstan
• Moldova
• Russia
• Tajikistan
• Ukraine
• Uzbekistan
4)  Citizens of states below can be issued visas for 30 days at international airports of the Republic of Azerbaijan:
Qatar
Oman
Saudi Arabia
Bahrain
Kuwait
Japan
Indonesia
People's Republic of China
South Korea
Malaysia
Singapore
Republic of Turkey (60 days)
Israel
United Arab Emirates
5) Citizens of USA traveling with New York – Baku flight can be issued 30 (thirty) days visa at Heydar Aliyev International Airport.
Image Credit: J Aaron Farr
Want to discover best sites with us? Browse and book your tour on
Baku-Tours.com