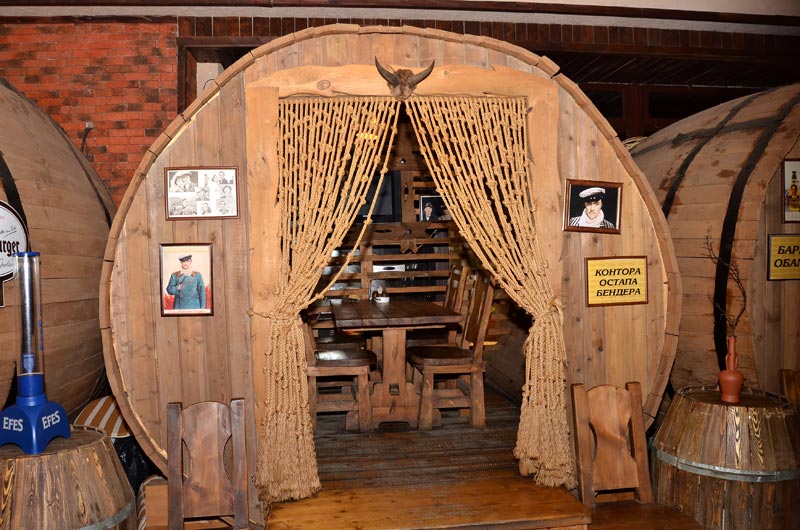 Located near to Samad Vurgun park, "3 Bochki" (in Russian: 3 beer casks) beer pub is one of the most cozy pubs in the city, with a warm atmosphere. The pub's both exterior and interior have a unique German style, which make it easy to distinguish among other places in neighborhood.
One of the best things about this pub is its exquisite cabins made in beer cask design. Although the lightning inside these cabins could be better, as the light in these cabin is too dim, you still can have a good evening with your friends or have a romantic dinner with your beloved one if you prefer some privacy. The cabins have their own names like Ostap Bender (fictional con man from the novel and film "The Twelve Chairs"), Barack Obama and Švejk (another fictional character from Czech novel). Moreover, if you have nothing to talk about with your friends  or if there's a football match you want to watch while drinking your favorite beer, you can turn on TV inside these cabins.
Price & Service
The pub offers a wide range of beers starting from Efes and Tuborg to Erdinger and Blanche De Bruxelles. The prices for meals and beverage are reasonable. The service here is good and I have to mention that I have never had any problems there with the service and no matter how much you drink, in the end you will not be fooled with the price.
They serve delicious snacks there and one of the snacks I recommend you to try here with beer is "fried dushbara". Dushbara is Azerbaijani traditional dumpling meal made of dough filled with ground meat and herbs. The menu also offers some appetizing seafood, so don't even hesitate to order one.
Pros:
Cozy ambience
Delicious beer, seafood and snacks
3 private cabins
Good service
Reasonable prices
Soft background music
Wi-Fi 
Cons:
No special areas for smokers and non-smokers
Very dim light inside cabins

3bocki.pub-az.com 

(+994 12) 498 08 12; mob: (+994 50) 578 52 26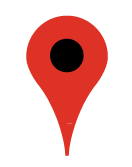 251 Dilara Aliyeva str., Baku