There are lots of pubs in Baku you can visit during your stay starting from the luxury, designer pubs to the cheapest and simplest. If you don't want to spend a big sum for your food and beverages, then it's better to drink in the cheap pubs, which still preserve quality and good service. Here are some I recommend to visit.
Road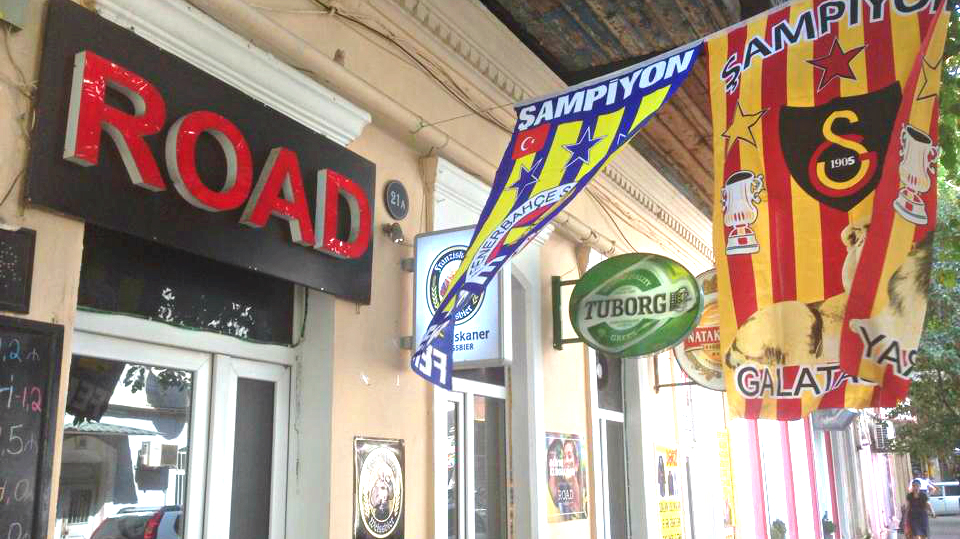 Crowdy and noisy place at evenings, but cheap. Popular place among Azerbaijani activist youngsters.

Khirdalan, Natakhtari – 1.2 AZN. Efes – 2.5 AZN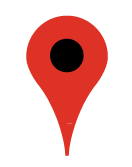 101 Hazi Aslanov
Secrets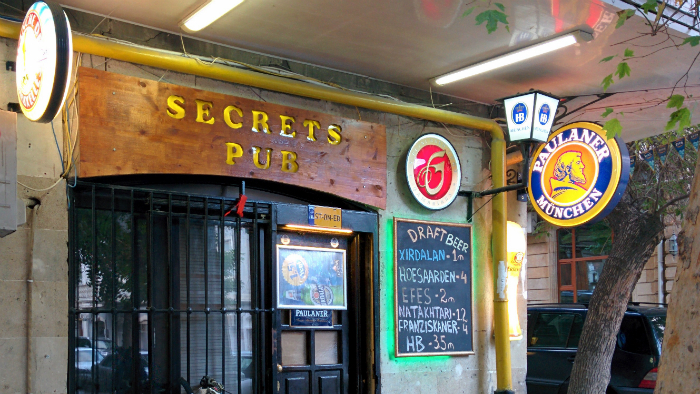 Noisy for most of the time, but has the cheap beer for 1 AZN (Khirdalan beer).  Also they serve black beer for 1 AZN.

Khirdalan – 1 AZN; Efes – 2 AZN; Erdinger – 3.5 AZN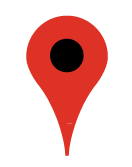 127 Alovsat Guliyev str.
Vobla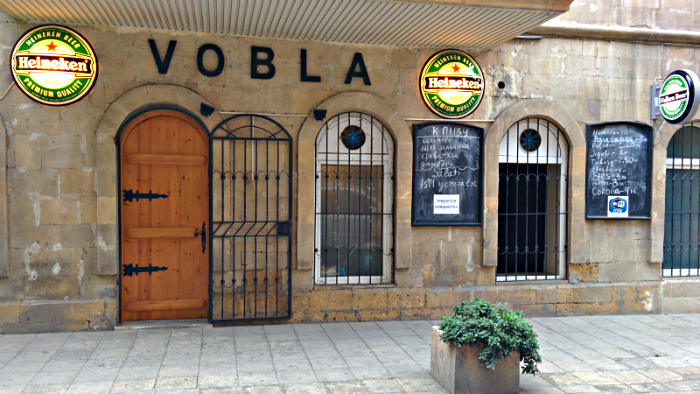 Not crowdy and my favorite among these pubs. If you are with a girl and you want calmer and cozy condition, then go to the green room that is on the right side.
Here you can get a 0.5L "Zhigulevskaya" (short: Zhiquly) – draft beer made in Baltika Azerbaijan factory – for 1 AZN. Khirdalan (Azerbaijani beer) costs 1.2 AZN. You can order a plate of sprats for 1 AZN , cheese for 2.5 AZN or shrimp for 6 AZN as a snack.

Zhigulevskaya, Falken – 1 AZN; Khirdalan – 1.2 AZN; Tuborg – 2 AZN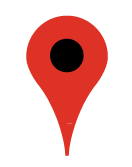 195 Bashir Safaroghlu str.
Biker's Pub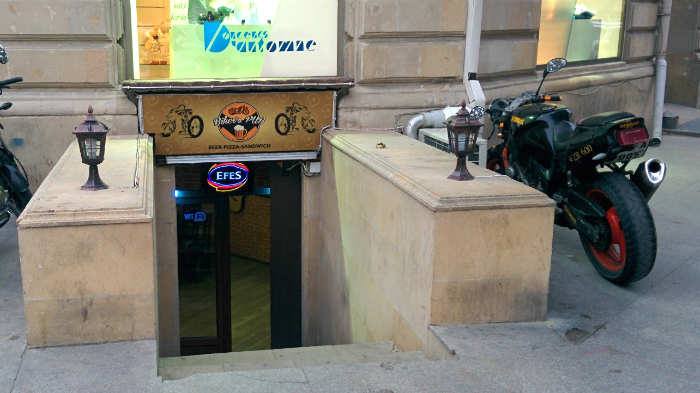 Brand new pub with a good background music. You can meet some interesting bikers here at evenings. Enjoy your time with your friends or lover drinking a beer that costs 1.5 AZN.

Khirdalan: 1.7 AZN; Natakhtari (Georgian beer): 1.5 AZN; Efes Draft: 2.5 AZN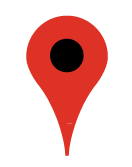 In the junction of 14 Bulbul str. and 91 Nizami str., close to the Azerbaijan State Theater of the Young Spectator
If you know some good and cheap pubs like these, let us know in the comments below.