Best Websites for Expats and Travelers
October 6, 2014
|
Updated on November 10th, 2022
|
Living
Before coming to Azerbaijan, many people are looking for the best websites that could provide information about events, good places, leisure activities happening in the capital city. It is not only the big problem for travelers, but also for expats and even locals. In this list you will find the best websites that will be useful during your stay in Baku, Azerbaijan.
Top websites to make your life simpler in Baku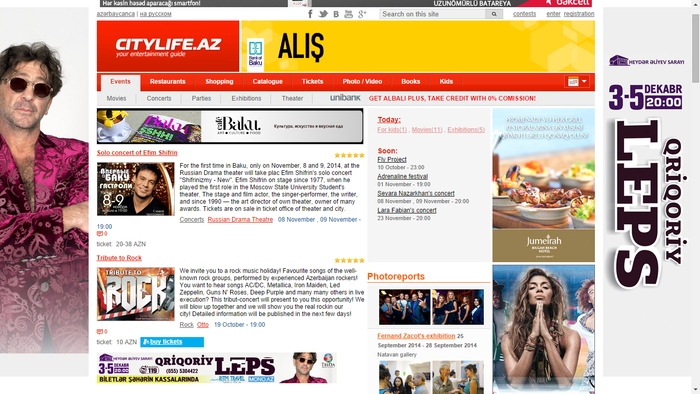 The website has been active for a long time and still it has not lost its usefulness. You can get recent event updates in this website. More than that, the website has big database of public places, from restaurants to pubs to shopping places. One of the best things in this website is that you can browse in 3 languages: Azerbaijani, Russian and English.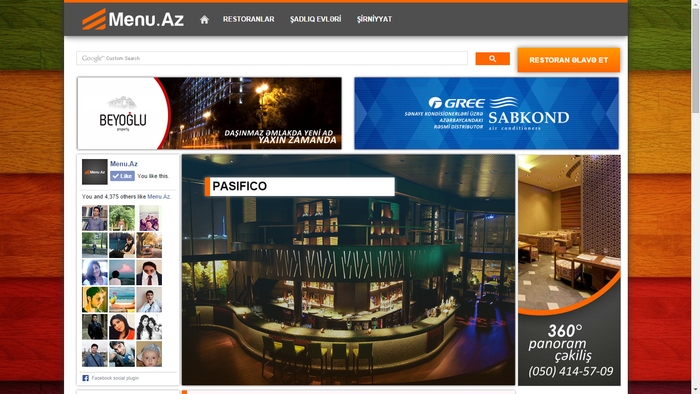 This website has the menu database of many places in Baku. The only failing is that it functions only in Azerbaijani language.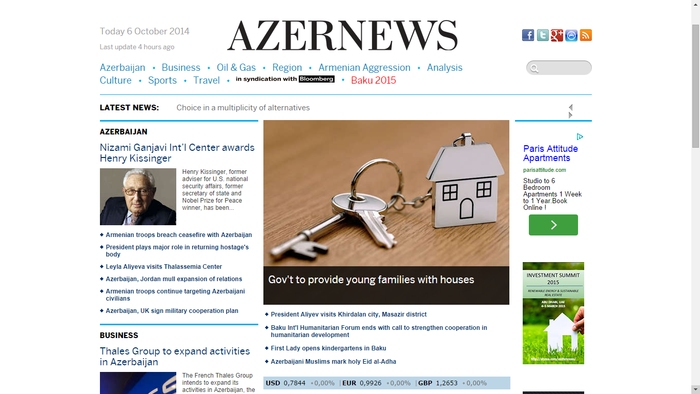 Azerbaijan and regional news in English. It is the online version of the AZERNEWS newspaper.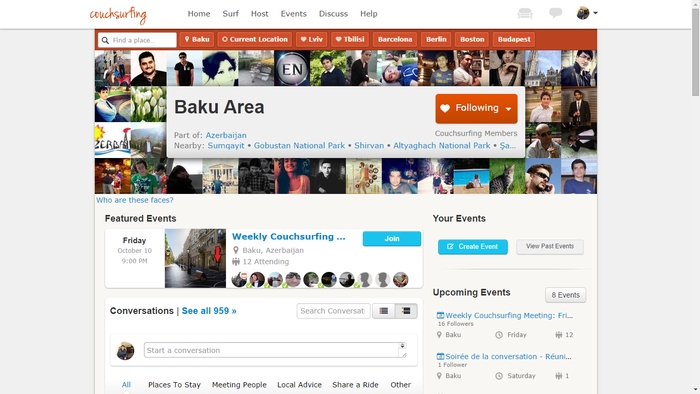 One of the most unique and useful websites. Either you need someone to host you for free or to show you some good places around Baku or just give you some advise before coming or during your visit to Azerbaijan, here you can find local people who will be really glad to assist you. You can also join weekly meetings of couchsurfers. I'm also active in this website, so feel free to contact.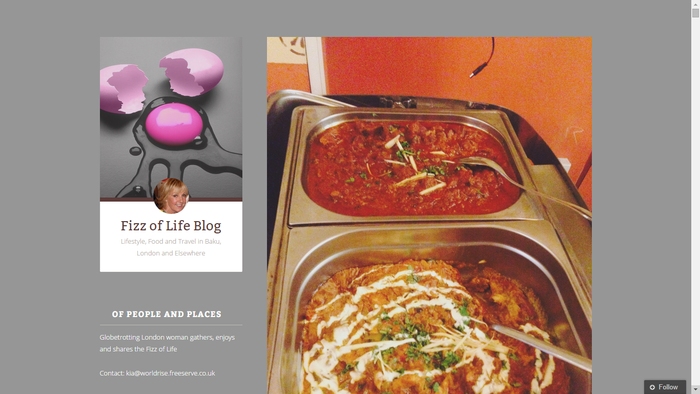 Blog reflecting the life of expat in Baku. Full of reviews of Baku restaurants, cafes, shopping centers. Complete Baku life from expat perspective.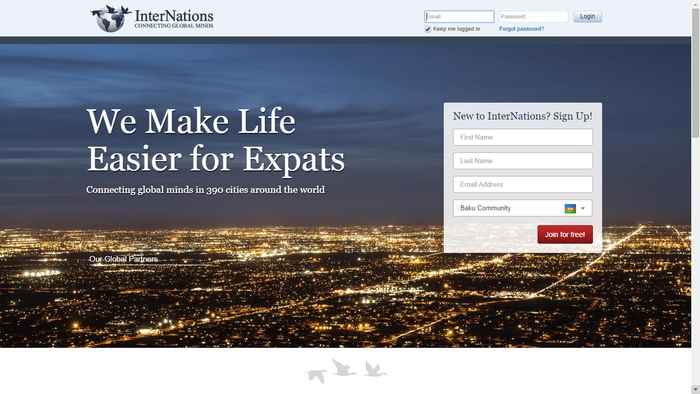 Community website for expats all around the world. For membership you have to register and get confirmed.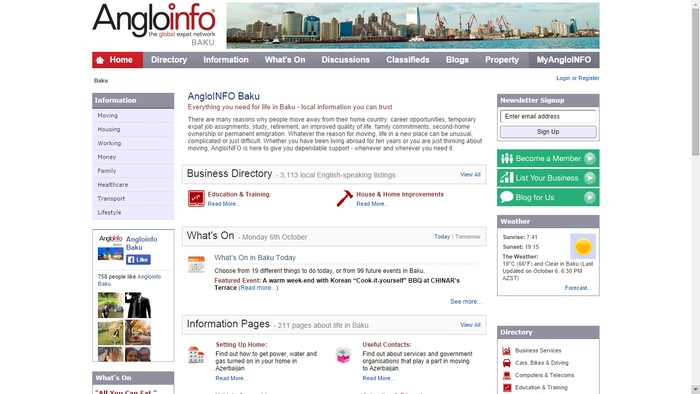 AngloINFO is the world's largest network of websites for English-speakers living abroad. Full of tips for moving and living.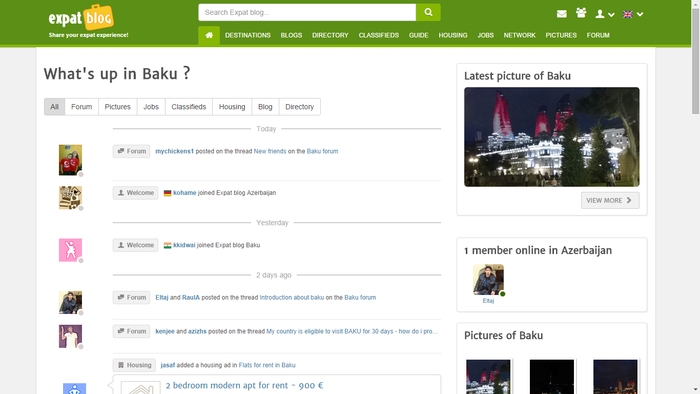 Another useful website to check before moving or while living. Active forum, job announcements and flats for rent.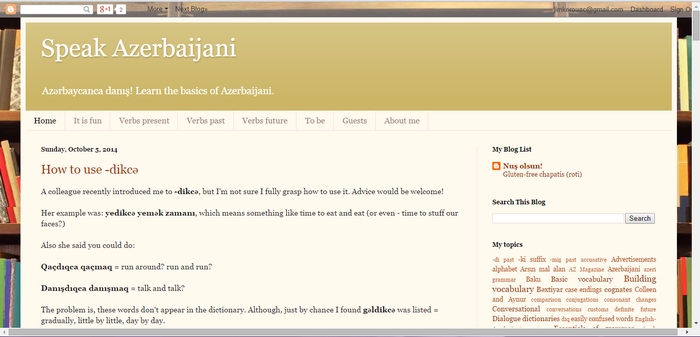 Wanna speak Azerbaijani? A foreigner will teach you!