Christmas Bazaar 2014
November 22, 2014
|
Updated on November 10th, 2022
|
Events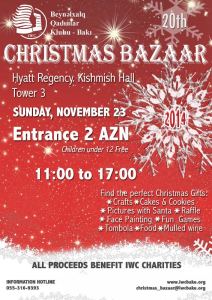 Each year the International Women's Club of Baku organizes Charity Christmas Bazaar. This year the Christmas Bazaar will be held on 23rd November from 10:00 to 17:00 in Hyatt Regency Kishmish Hall.
Find the perfect Christmas gift, treat yourself to mouthwatering baked goods, take your photo with Santa, enjoy a bite to eat, or indulge in a little festive mulled wine!
All money gathered from this charity event will be donated for the treatment and operations of kids.
The International Women's Club of Baku was founded in 1994 with the objectives of fostering friendship and mutual understanding among women from all over the world and supporting charitable work in Azerbaijan.

23 November – 10:00 – 17:00 

Entrance ticket: 2 AZN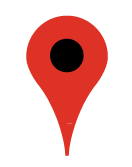 Google Map 

Tel.: 050-214-81-84 (Irina) | 055-667-20-07 (Yuliya) | 055-225-64-43 (Gulya)