Baku Metro
November 21, 2014
|
Updated on November 10th, 2022
|
Transport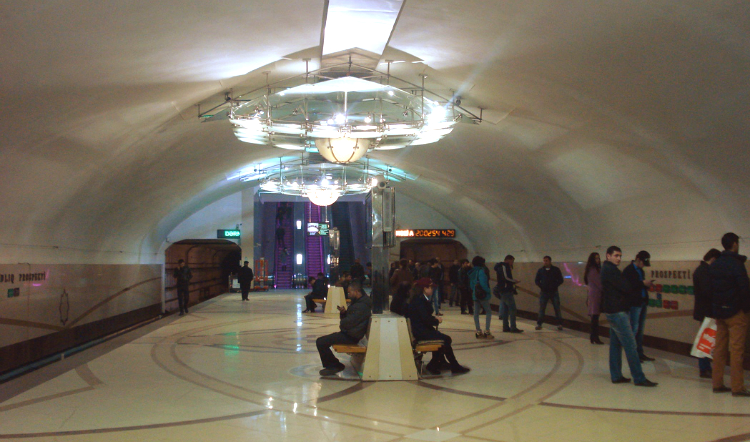 Baku metro was built in 1967 during the Soviet regime. From that time on, Baku metro stations have been changed with a more modern look, but still preserving overall Soviet quality and some architecture style of that period. All the stations have a unique quality and style, which can get your attention while waiting for your train.
There are two Metro lines: red – the final destination to "Icharishahar" ("Old/Inner City") and green – final destination to "Darnagul". The new line to the bus station (purple) is being built and will open in 2015.
Metro operates between 6 am and 12 am. It costs 20 qepik to enter the metro. Unlike the bus system, you have to have a metro card with you to be able to use the metro. The cards cost 2 AZN. If you're not going to use it often, just give 20 qepik to someone with a card to load it onto theirs and let you cross the metro pass. However, if you are going to stay in Baku much longer, then I recommend you to buy a metro card, save it for all your duration and then give it to the cash office in the metro. They will give your 2 AZN back. So good!
Unfortunately, there is no line inside the metro to the airport.

Entrance fee: 0.20 AZN 

06:00 – 00:00 

Metro.gov.az