Transport System in Baku
July 29, 2014
|
Updated on November 10th, 2022
|
Transport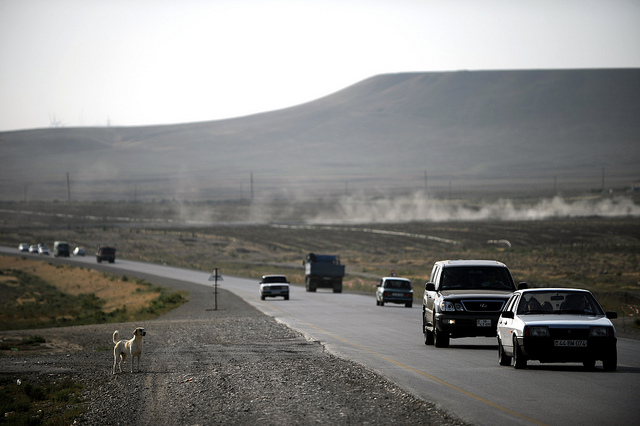 Transport system in Baku is relatively cheap in comparison with neighboring as well as developed countries.
The transport system inside Baku consists of buses, taxicabs and metro. Currently, there is no single card system to use both in metro and buses, but it is under consideration and some installations were made inside metro and buses to make it in near future.
Bus
Buses are the most used public transport as it make it easy to travel both short and long distances. Whether you are going to leave to the Azerbaijan regions or just see your friend inside the city, you can always use a bus. You have to pay by cash to the driver or the person who stands by him – "conductor". Bus service inside the city costs 0.20 AZN and 0.30 to 0.50 for long distances such as villages or suburb territories.
The main bus terminal is called "Avtovaghzal" and there you can take buses going to the regions, Tbilisi and a few Russian cities.
Metro
You need to buy a card to go by metro. Metro cards cost 2 AZN and the price for a single entrance is 0.20 AZN. Read more about metro transport here.
Taxi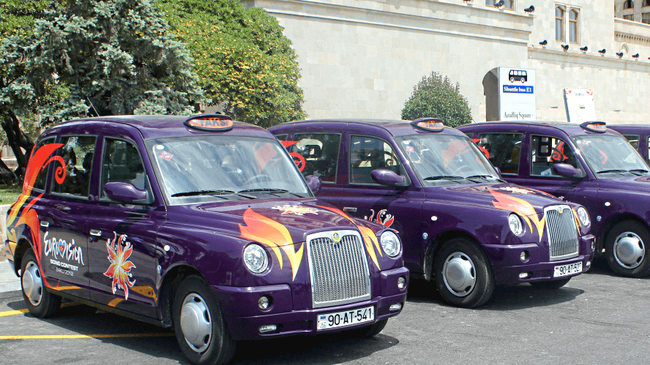 Taxi drivers could cheat you with the price, so there are two options to save money if you decide to use taxi. Either use violet official taxicabs or 189 taxi service. Both of these taxi services charge you for the distance traveled. Other taxis will most probably drive you around the city until eventually stopping in the destination point and charging you an unbelievable sum. You can order official taxicab service by calling *9000.
If you have just landed to Baku you will most likely to look for taxis or take bus number 116.
Costs Table
Regular price for buses:

0.20 AZN

Buses going outside the city:

0.30

– 

0.50 AZN

Taxi (violet cabs): initial price – 1 AZN, first 10 km –

0.70 AZN

, second 10 km –

0.40 AZN

, third 10 km –

0.20 AZN

189 Taxi service: cost of 1-3 km ride 

3 AZN

, 4 km –

3.8 AZN

, 6 – 120 km –

0.5 AZN

/km
Metro: 

0.20 AZN
Image Credit: World Bank Photo Collection