Novruz – International Youth Festival 2015
February 2, 2015
|
Updated on November 10th, 2022
|
Events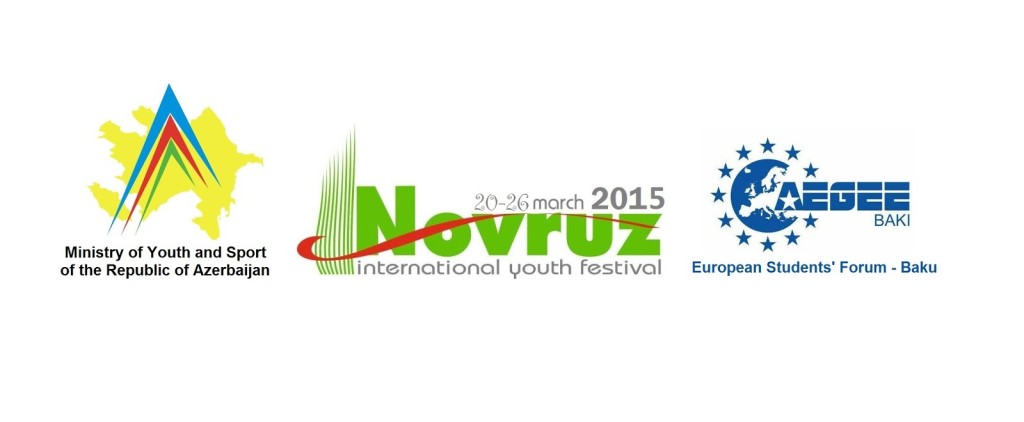 Novruz – International Youth Festival is the annual celebration of Novruz with the youth from all around the world. And now this is Your chance to enjoy this holiday with us. This project will give you a unique chance to experience different parts of NOVRUZ holiday, such as jumping over bonfires and running through the streets, banging on pots and pans with spoons and knocking on doors with your hats and bags to ask for little presents (sweets and candies) and tasting national cookeries, such as shekerbura, pakhlava, goghal that you have never had before!
Mission:
– To create a culturally diverse and open environment where all of the participants will be able to express their own culture and appreciate the others, discuss different global issues (e.g. 'tolerance', 'local traditions and globalization', 'culture in the modern world', music as a way of expression and so on.
– Gain mutual respect for the different cultures in the world and promote peace in our big home – Earth.
– To explore ancient traditions and habits of Azerbaijan culture, to celebrate the antique holiday of Novruz – the beginning of spring in Azerbaijan.
Open to:
This event aims to bring together 40 motivated participants between the age of 18-35 who are interested in culture and ancient traditions.
Note
If you need any visa documents we will send you special documents from Azerbaijan Migration Agency and you will get the visa at Haydar Aliyev International Airport.
Participation fee: 50 EUR
These costs will be covered:
• Accommodation (4* hotel) and food throughout the whole week
• Local transportation
• Social Activities
• Travel cost will be reimbursed 50% up to 400 euro ( after giving original invoice and boarding pass)
The application system will close on 26th of February at 23:59 CET (!), so please make sure to apply on time.
As always, applying for event does NOT mean you will be accepted. Application results will be announced on the 2nd of March.
DON'T FORGET TO FILL IN THE FORM: http://bit.ly/1LebFCV 
If you have any questions you can feel free to contact novruzfestival@gmail.com , +994776170611 (Orkhan Babayev)